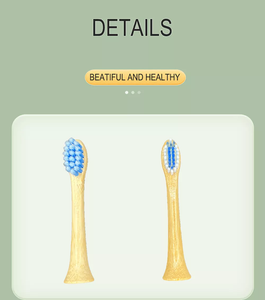 Fayet Bamboo Electric Toothbrush Heads | 100% Biodegradable Eco-Friendly Sustainable Recyclable | Medium Bristle | Compatible with only Fayet Replacement Toothbrush Heads | Bamboo Toothbrush Heads for 2023 model.
It works with Fayet Bamboo toothbrush 2023 version.
PS: If you ordered toothbrush before April/2023 please check your toothbrush model. Our new 2023 bamboo toothbrush fits with these toothbrush heads. 
If you need help please contact us.